*Special Services*
Do you need a business equipment financing pro with 30-years of skills to help you finance $5k-$100k-$500k+ along with written quotes, bank rates, and someone who has earned 5, 10, 15+ time repeat customers, at the same Company for . 25+ years? 
Trust: Do you prefer a live person who is your sole-source of contact available 24/7 and a Company, both with decades of history on the web (all positive, not one negative of any kind), not a blind website and never the same voice if a live voice at all?


Trust: We wrote our 40-point full-disclosure checklist from our real-world experience to save borrowers thousands (See link below) since business lending doesn't come under any consumer disclosure laws!


Trust: Do you know how unsafe it is to fill out an application or to enter ANY sensitive financial or personal information onto a web site portal page? We take an appliation by phone or email you a PDF so that your information is locked on the one form.


Trust: Did you know the BBB (Better Business Bureau) will give an A+ rating to a Co. with hundreds of complaints (which means thousands have been mistreated). Our Co. has zero complaints in 25 years.


Trust: Did you know that arranging equipment financing is sometimes very complex and our 400+ point operating checklist that we developed over a 25+ year period is an ESSENTIAL tool we have and use to avoid expensive surprises!!


Trust: Our assigned leasing agent will work personally with the borrower from A-Z and will do all the paperwork for all of the suppliers providing the various types of equipment that can be combined on one lease. Personal service is the key!!


Trust Verified:    (Search using our corporation name, Douglease Corporation or dba Investment Leasing Co.)
*Specialists with: PHARMACIES, DENTAL PRACTICES, MEDICAL PRACTICES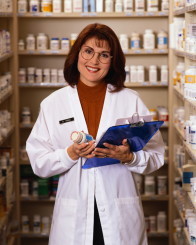 Click here for our exclusive 40-Point Truth in Equipment Leasing Checklist.
Leases and loans will be arranged or made pursuant to California Department of Financial Protection & Innovation's California Financing Law, License #603H958